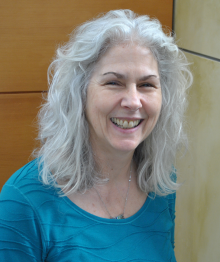 June 27, 2018                                        For immediate release
Contact:
Karen Strickland, AFT Washington President, 206-326-0685 (c), 206-432-8080 (w)
Sylvia Watson, Communications, 206-261-3603 (c), 206-432-8084 (w)
Statement by AFT Washington President, Karen Strickland
Tukwila, WA -- Today the U.S. Supreme Court announced their decision on the Janus v. AFSCME lawsuit and, not surprisingly, their decision is anti-union and a momentary triumph for wealthy special interests like the Koch Brothers, the Walton Family who owns WalMart, and our own state's Freedom Foundation which backed this case.
This is nothing new in our fight against income inequality and those who viciously attack the rights of working people, particularly against our members who work with our students, their learning environments, and their families every day.
This is a rallying cry for labor unions. This decision does not defeat the labor movement. Now more than ever, our members are sticking to the union, and our voice will be stronger in the community, in the legislative halls, and at the ballot box.
This decision immediately eliminates anyone from paying fees to be represented by a union. Instead, they will get all the benefits of belonging to a union – improved working conditions, safety, pay, and benefits through a legal contract – just like someone who is a union member.
As we comply with the decision, we will continue to organize new members as we have been doing while this case made its way to the Supreme Court.
# # #
AFT Washington, AFL-CIO represents over 6,500 education employees in pre-K-12 and higher education in Washington State. We are affiliated with the 1.6 million members of the American Federation of Teachers and the AFL-CIO.