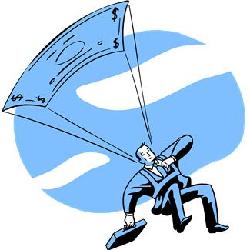 Welcome to our web page on Social Security. This is the place where we will provide resources, information, news, and tools you can use on the Social Security program. You'll find direct links or you can download the documents under "Additional Resources" below. We hope you find this helpful!
"Social Security: Vital to Washington Women and Families." Do you know that 70,500 children in Washington State receive Social Security because of the loss of a parent's income due to death, disability, or retirement?

The National Women's Law Center has produced a one-page flyer (downloadable below) that shows how important Social Security is for women and families. The flyer gives the following facts:

Social Security is a family insurance plan that provides retirement benefits and life and disability insurance for over 1 million people.
Washington women depend on modest Social Security benefits to get by.
Social Security is a critical anti-poverty program for Washington women and families.

 

---

 

Letter to the Editor by Roger Carlstrom | Yakima Herald Republic | April 7, 2011

Making up facts

To the editor -- Whenever I watch and listen to House Speaker John Boehner on national television, I think of the late former Sen. Daniel Patrick Moynihan's remark, "You're entitled to your own opinion but not your own facts." If you are an independent or a Democrat, I hope you have the same thought. [click here for full article]

 

---

 

"Attacking Social Security" by Paul Krugman, New York Times

Social Security turned 75 last week. It should have been a joyous occasion, a time to celebrate a program that has brought dignity and decency to the lives of older Americans.But the program is under attack, with some Democrats as well as nearly all Republicans joining the assault. Rumor has it that President Obama's deficit commission may call for deep benefit cuts, in particular a sharp rise in the retirement age. [read full article]

 

---

 

Two Simple Ways You Can Protect Social Security (download pdf)
This one-page fact sheet gives you the contact information for the President and our two U.S. Senators, as well as talking points and facts about Social Security in Washington State. (Produced by Social Security Works/Washington.)

 

---

 

Social Security Lobbying Resource Kit (download kit)
This kit provides fact sheets on Social Security and handy talking points you can use when visiting your congressmembers.

 

---

 

Social Security Works for Washington, August 2010 (download report)
This report provides data on the importance of Social Security for Washington State residents.

 

---

"The Commission," a presentation on the National Commission on Fiscal Responsibility and Reform by Lauren Luchi, AFT Associate Director, at the AFT Retiree Leaders Conference on July 8, 2010 in Seattle (downloadable pdf format).

This presentation uncovers some shocking information about what the members of the commission think the federal government should do to balance the national budget. One of these is to cut entitlement programs like Social Security benefits.

 
<< Return to Retiree Members' Home Page
---
Additional Resources