Our biennial Convention will be held May 19 and 20 (Friday and Saturday) at the Silver Reef Casino and Spa in Ferndale, Washington. The venue is located on the tribal land of the Lhaq'temish, The Lummi People, the original inhabitants of Washington's northernmost coast and southern British Columbia.
more
Submit a nomination for our Board Awards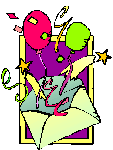 And the winner is . . .
If you know someone who is an example of outstanding dedication and commitment to their union, please submit a nomination for them to your local president, including the reason why they are nominated. The AFT Washington Executive Board will select the finalists who will receive their awards at our convention on May 19th and 20th. Nominations need to be sent in by Monday, April 17.
For more details about award categories and nomination process, click here.
Officers To Be Elected at This Year's Convention
As you know, our biennial convention will take place in May, and we will be electing officers during that time.
Nominations for officers made by petition from locals must be sent to the attention of the AFT Washington Nominations and Elections Committee at the AFT Washington office no later than Saturday, April 29. The committee accepts nominations for the offices of the president, secretary, treasurer, and the vice presidents and ensures they meet the requirements. Those meeting requirements will be sent in delegate packets.
For more information, contact Elizabeth Ferrell at 206-432-8088 or eferrell@aftwa.org.
The 2018 budget proposal "takes a meat cleaver to public education" and ignores promised investments in the types of skills, training and other vital family supports that Trump rode to the White House in 2016, AFT President Randi Weingarten says.
more
In a speech at the National Press Club in Washington, D.C., AFT President Randi Weingarten juxtaposed two approaches for education that would have vastly different consequences for America's students. Either build on the bipartisan consensus of the Every Student Succeeds Act to provide all families with access to great neighborhood public schools, or promote the dangerous, destructive approaches that Donald Trump's education secretary nominee advocates to undermine and privatize public education.
more
COPE - our Committee on Political Education -- is the political action committee for AFT Washington. COPE enables our union to engage the membership in both creating our political agenda and in making meaningful financial contributions to support candidates who will champion our legislative agenda. We do not use union dues to contribute to COPE. All contributions are voluntary.
more
Pages