Statement About Resignation of Green River College President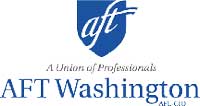 June 16, 2016
For immediate release
Contact:  Karen Strickland, President, 206-326-0685
STATEMENT ON RESIGNATION OF GREEN RIVER COLLEGE PRESIDENT
by Karen Strickland, President of AFT Washington
Today's announcement provides some relief and opens up possibilities for the students, faculty and staff of Green River College and the broader community. Our hope is that faculty, along with the entire college community, can now move forward - building trust, problem solving collaboratively to address the college's financial reality, and continuing to provide the outstanding educational opportunities the community has come to rely on.
# # #
Announcing our official primary election endorsements for 2016 congressional, statewide, and legislative races (revised June 23rd). The AFT Washington COPE Committee conducted an extensive vetting process in order to endose these candidates, and approved by our executive board.
more
Vik Bahl, Recipient of AFT Washington Cesar Chavez Human Rights Award
Vik Bahl, Green River College instructor and member of Green River United Faculty Local 2195 is the recipient of the AFT Washington 2016 Cesar Chavez Award. The award was presented at our Solidarity Event May 14, 2016.
Read the nomination that explains why he was nominated.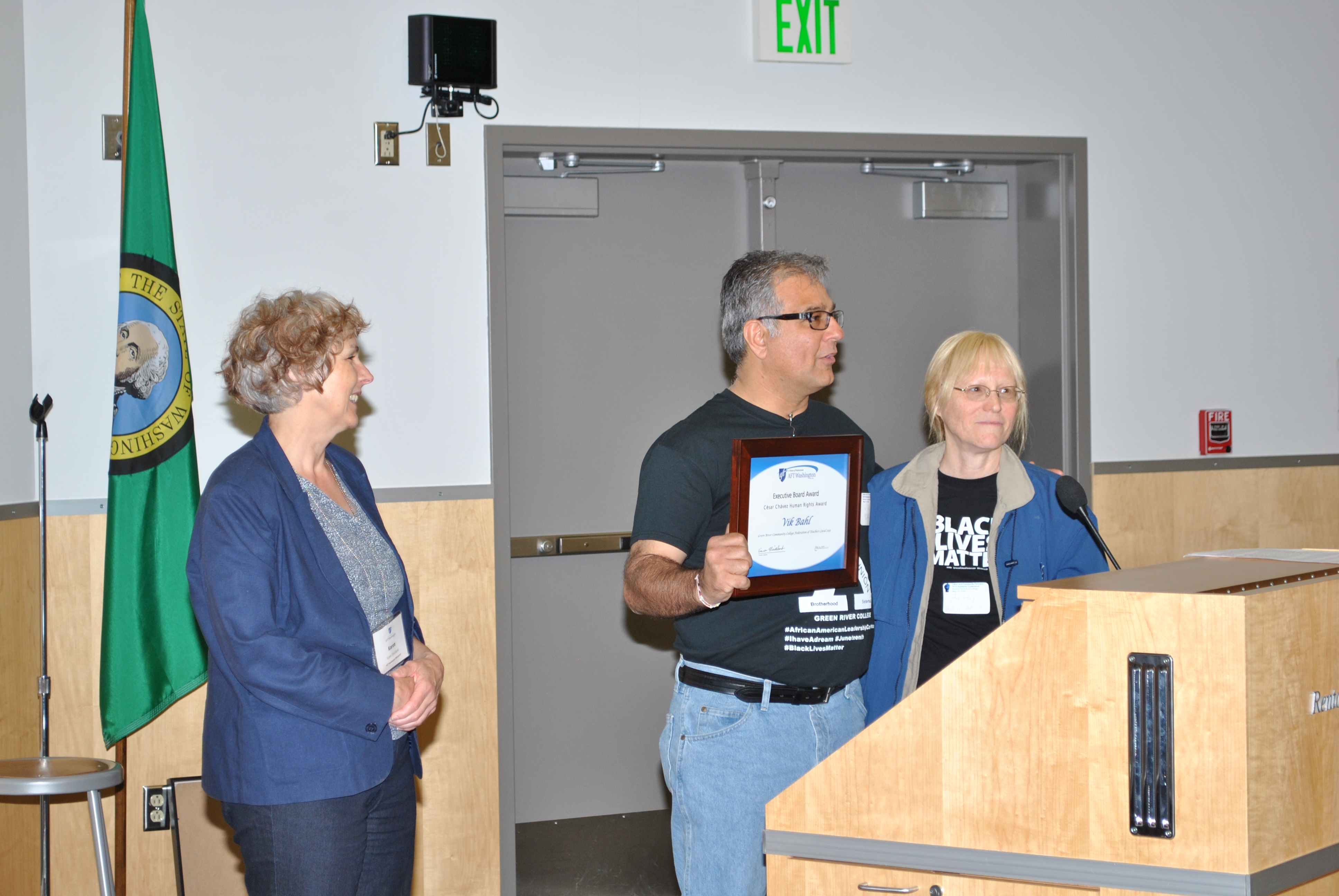 L-R: AFT Washington President Karen Strickland, Vik Bahl, and Betty Williams, member of AFT Washington Human Rights Committee and AFT Seattle Community Colleges Local 1789.
Applications for Education Scholarship Are Closed
Every school year, we offer an opportunity for members, or their family members or dependents to apply for a $1,000 scholarship towards their higher education. The deadline was June 16 so we are no longer taking applications this year.
Will You Tell Us Your Story About Working in Education?
You make important contributions to society – both at work and in your personal lives. Most days, you go above and beyond what is required.
Stories are a powerful way to communicate. Please take a few minutes to tell us your story and the value of your work. It is important that everyone who cares about our students know who you are, the conditions under which you work, and the many contributions you make despite difficulties.
Everyone who works hard and plays by the rules should thrive in America. As hard-working people who are trying to make a living and support our families, we are working harder and harder to make ends meet. But our system is broken and rules favor corporations and the very wealthy. Indeed, working people are under attack in an attempt to weaken unions and undermine our rights. Find out more about what's happening and get resources that you can use for members.
more
Pages