Click MORE for signup information on Professional Development Classes EXCEL training) to be held at Naugatuck Valley Community College.
more
Click on the link below to check out Education Austin's 2013-2014 Year in Review. http://flipagram.com/f/DEWTYNgw1I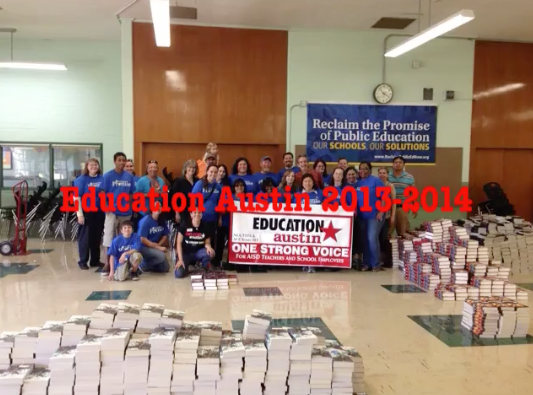 more
Call for Volunteers on Election Day [7.24.14]
The DFT is supporting the Aug. 5 millage package for the Detroit Public Schools by enlisting at least 200 of our members to work the polls on Election Day. Members will educate voters by disseminating literature and as captains monitoring polls. Please call the DFT at 313-875-3500 to be added to the list.
Cleveland Teachers Union
News & Notes
Compiled by Tracy Radich, 1st Vice President
Issue 1 – July 21, 2014
_______________________________________________________________
News & Notes
more
Check out this great article about the High Rocks program and AFT-WV's involvement in helping these young ladies learn about education policy.
more
Please note that the Chapter's financial statements and the associated internal financial review committee report for the past fiscal year (February 1, 2013 - January 31, 2014) are available.  Please contact the Secretary-Treasurer, Michael Aloi, to view them if so desired.
more
Fiercely determined. Strongly protective of public education.
After years of attacks on our teachers and our schools, the Louisiana Federation of Teachers brought the fight to reclaim the promise of public education to the Louisiana Legislature.
more
To view the complete schedule of your General Assembly meetings and upcoming union events for the 2014-2015 school year, click here for a print-friendly download or follow the link below!
2014-2015 Member Event Schedule
Previous Years:
Click on the Resources menu above for meeting minutes and files such as our constitution.
more
RFT Membership and Executive Council meetings take place in the media center at Plymouth Middle School.
more
Pages