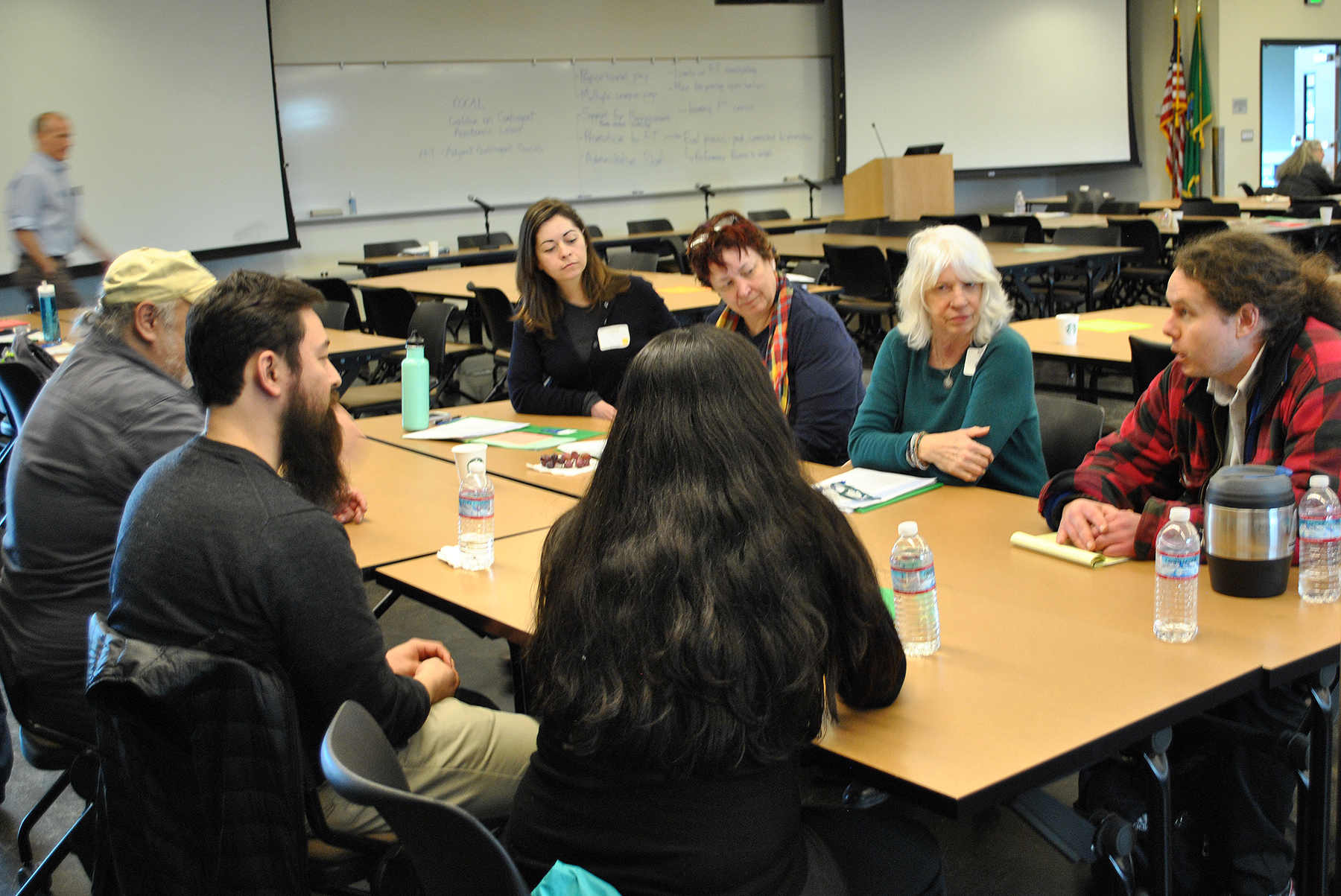 On Saturday, October 26, we will hold our Contingent Faculty Issues Conference at South Seattle College's Georgetown Campus. We offer workshops, tabletop discussions on certain topics, role playing, student loan debt clinic, and free lunch. 
This conference brings together faculty members from several community colleges. The workshops are led by faculty members and include.
For more information, contact Irene Morrison at imorrison@aftwa.org or 206-495-8589.
To register go to: https://bit.ly/337Zzsf.